Figure 1: Photo of Arikara lodge #1 taken in the late 1800s.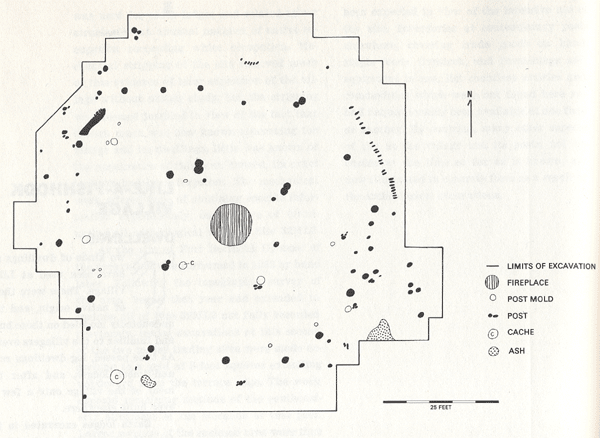 Figure 2: Archeological drawing of Arikara Lodge #1 floor plan, based on 1950s excavation. For modeling purposes, the floor plan is reproduced "to the inch" using AutoCad (an engineering drawing program).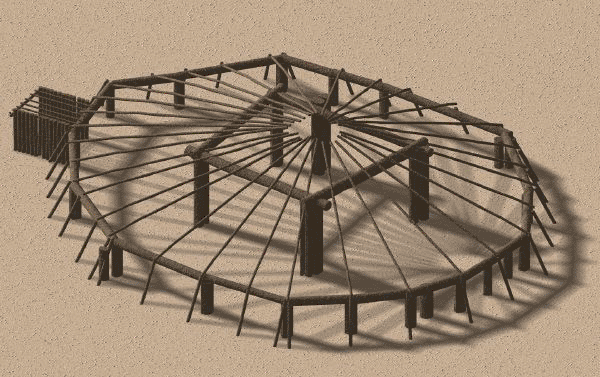 Figure 3: An image of a Form-Z model extruded from the AutoCad representation of the floor plan just above. Note the support beams are irregularly spaced and doubled up in some places.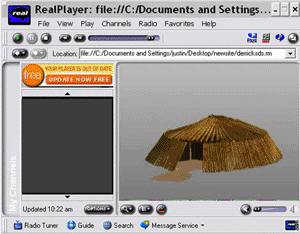 Click on image to view.
View the video using a newer HTML5 viewer
Video: This is a video of the scanning process of a re-created Mandan earthlodge located at On-A-Slant Village just south of Bismarck, North Dakota. The scanning and the video was done by Spacial Data Services Inc. (SDS).